Car Remote – Repair And Replacement
Get your car remote repair and replacement at Verity Locksmith, and we render the best services that ensure premium quality and maximum security. Call us today for your car remote repair and car repair replacement. We deliver the very best services!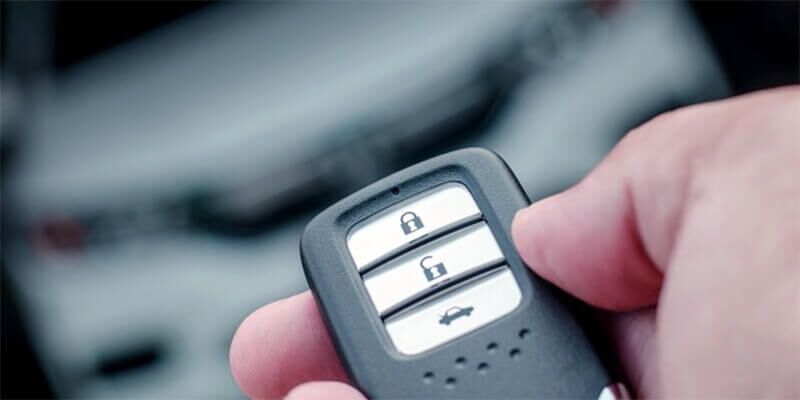 Car Remote Service
For every of your car remote services, trust our services at Verity Locksmith to give you the best services you need. We will help you with car remote replacement for your car keys remotes. We can also take care of remote keyless entry and remote car keys for other less advanced vehicles. Upgrade the door locks of your cars, trucks, or any kind of vehicle. Call us at Verity Locksmith. We will cut, repair, replace, program, and reprogram your car remotes and return your car control and accessibility to your desired condition. Your precious car shouldn't be parked outside, left, and abandoned just because you lost or damaged the remote. Get your car functioning back by calling for service right now. We promise to offer the best service to you.
Car Keys Remotes – Get Extra Keys For Your Car Today
It is always better to take preventive steps to avoid frustrating and embarrassing moments. And that step for you might be calling our expert car locksmiths to make you extra car key remotes in case you forget the original inside your car and get locked out or misplace your key. Do not wait until you get stranded and can't attend that meeting or be early to work before you call the services of our professionals for extra car keys remotes. Get an extra car remote today.
Remote Keyless Entry – Electronic Smart Entry System
Get ahead of your class! Upgrade your car remote from the normal mechanical keys to a more advanced new electronic technology lock. Get a new remote keyless entry to enjoy the comfort and convenience that an electronic car lock system affords you to control and access your car and building without mechanical keys. If you are looking to upgrade your car's convenience features, then we advise you to start by getting key fobs for a remote keyless entry.
Car Remote Replacement – Replace Old Locks
Getting a car remote replacement for your old vehicle is a viable option we afford at Verity Locksmith. We can replace your car remote once they start to get old. Get a car remote replacement today if you're within Brooklyn Heights, NY. We offer quality keyless car remotes and key fob replacements to replace your old remote keys at a low and affordable price. Order for your car remote replacement right now; we offer keyless car entry remotes for your new and old vehicles and also ignition keys at the very best prices.
Remote Car Keys – 24/7 Service Free Shipping
We have skilled experts to get you new remote car keys and deliver them to your doorstep within 24 hours of order. Our large collection of car locksmiths allows us to deliver large amounts of remote car keys to all our clients in Brooklyn Heights, NY, all within a day without delays. So call to order your remote car keys today and have them delivered to you within a day. We work every day of the week for 24 hours non-stop, so you can always give us a call anytime.
The Most Popular Locksmiths
Ever wondered why our locksmiths are the most popular and so renowned in all of Brooklyn Heights, NY? That's because we offer the very best of services without leaving any loops for customer complaints. After all, here at Verity Locksmith, your satisfaction is our utmost goal.